TEMA DISTRIBUTED MASKS TO BUSINESSES TO ASSIST IN THE FIGHT AGAINST THE SPREAD OF COVID-19
TEMA has distributed masks to businesses to assist in the fight against Covid-19. These businesses include:
📍Plymouth Gas Station
📍Taxi Corp Gas Station (Scarborough)
📍 Viewport Supermarket (Scarborough and Canaan)
📍Penny Savers Supermarket (Scarborough, Carnbee, and
Canaan)
📍R.T. Morshead (Mt Pleasant)
📍Cost Cutters Supermarket (Scarborough)
📍Jesus Christ Supermarket (Government House Road)
📍 Polson's Super Farm Ltd (Glamorgan)
📍Roxborough Quick Shop & Gas Station
📍 Quick Shop & Gas Station
📍Pablo's Supermarket (Roxborough)
📍TTPOST
📍The Scarborough Port Authority
TEMA advises the public that when venturing out of their homes, that they should wear face masks to curb the spread of COVID-19.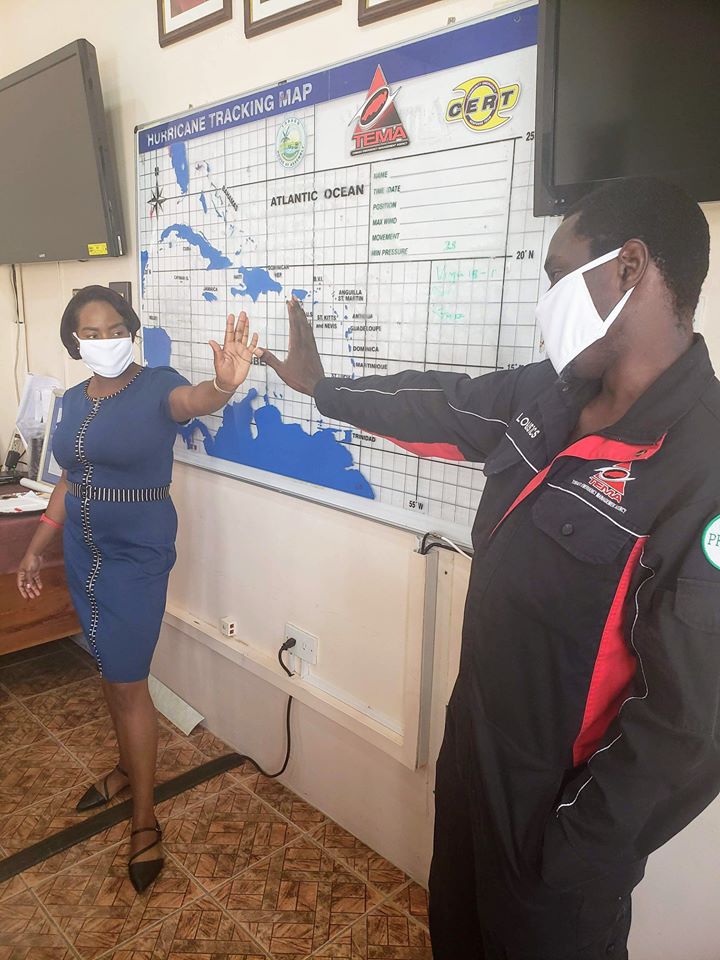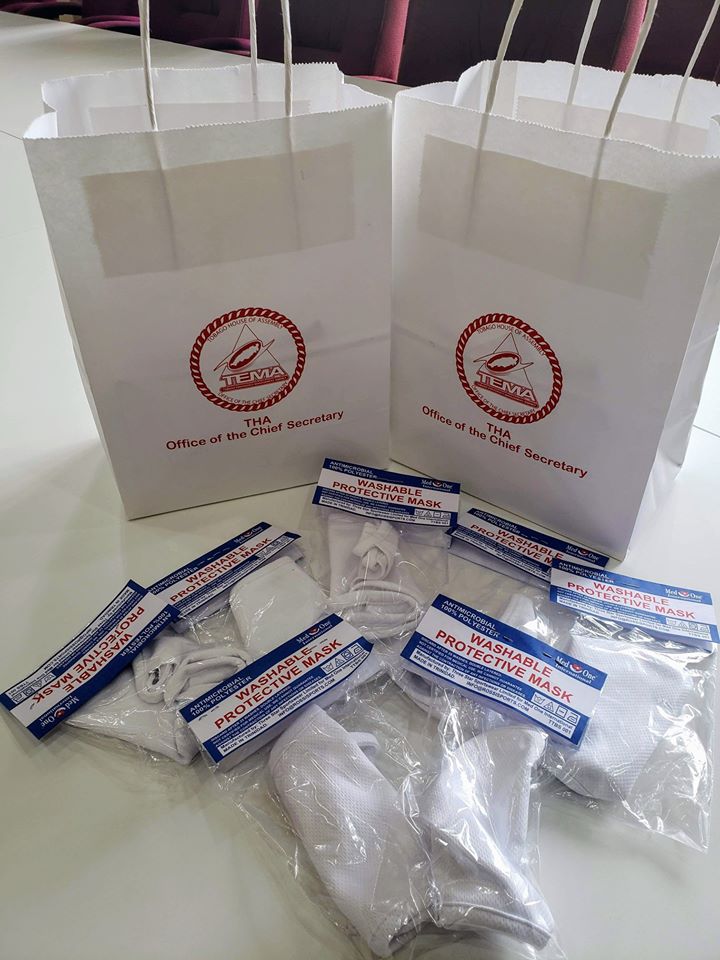 Please adhere to the following mask safety tips:
☑️ Masks should always be worn in the same way, i.e., with the same side facing outward.
☑️Fabric masks should be machine washed frequently.
☑️Only the straps should be touched when removing masks pull the straps from the back of the head/off the ears without touching the fabric of the mask when removing.
☑️Wash hands thoroughly after removing the mask.
☑️Masks should be worn as securely as possible on the face and wearers are advised not to touch the mask while it is on.
☑️Masks do not replace the need to follow other recommended protocols for hygiene and sanitation, including regular hand washing.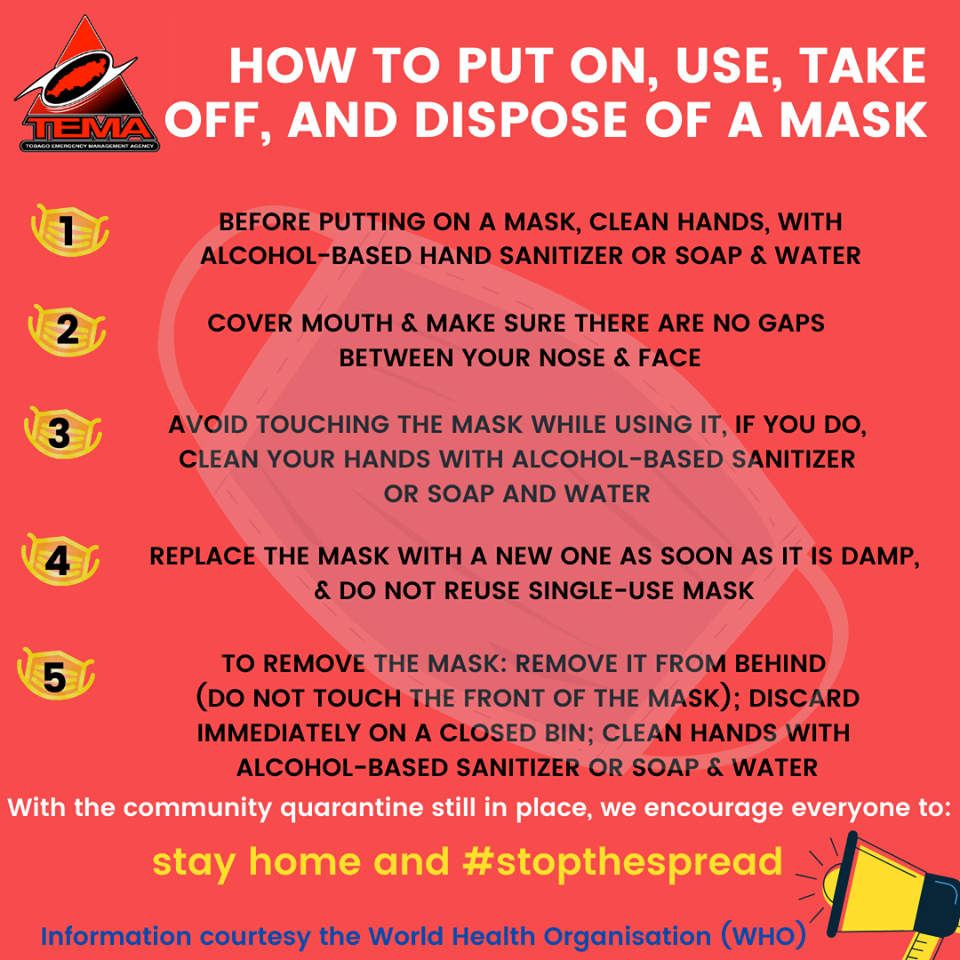 If you or your organization wishes to donate masks to TEMA, please call 660-7489, and you can drop off your donation at the Tobago Emergency Operations Centre at Bacolet or the Tobago Disaster Relief Warehouse.