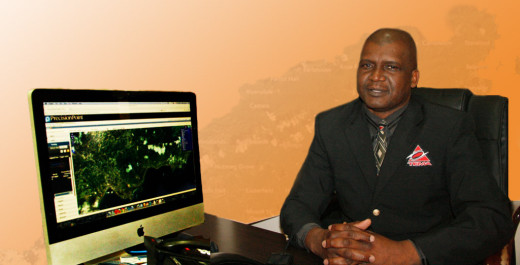 My fellow colleagues and citizens of the world, at the genesis of life on this planet, among the species that have occupied the earth, the human kind has been given a responsibility to manage it.
Over time we have shared the earth with many hazards that have threaten our survival to the gross point of extinction.
The humankind has been most vulnerable, but resilient. On the other hand, our sustainability has depended greatly on nature and our environment. Our anthropology suggest a great lot; where we came from, how much we have encountered, our geographic location on the planet, our diversities and faith are all testimonies of our resolve.
Lessons learnt from our past and recent events are real and instructive. The Atlantic hurricanes are always with us, from Hurricane Flora of 1963 to Tomas of 2011 have had their effect on us, not forgetting the impact of the1997 earthquake swam on Tobago's residents, and public buildings. One key lesson learnt is that the recovery and reconstruction process is long and costly.
In essence there are some key concepts that we ascribe to, these are fundamental and form the rudiments of our Comprehensive Disaster Risk Management Strategy.
As director, the strategic direction and path that TEMA traverses and how well we stay on the course is my responsibility. Our mission is one that speaks to the coordination of a number of agencies and key individuals; we direct tactically their resources towards life preservation and property protection inclusive of the environment. These are collectively major responsibilities that have the support of the executive of the Tobago House of Assembly. This is evident by our showings over the past 14 years of the establishment of the disaster office in Tobago. Hence our mandate is strongly influenced by a number of disciplines and frame works internationally, regionally and nationally.
I want to re-assure both the executive and the public to whom we are committed to serve, the core values and guiding principles to which our staff pledge; our mission and vision are supported by goals that are specific, measureable, attainable and realistic.
Fellow disaster management colleagues I feel compelled to remind all; annually the United Nations sets the13th of October as a time the world celebrates Disaster Risk Reduction. On this occasion, we in Tobago shall recognize this day, as a day to celebrate our achievements in disaster risk reduction and conduct a critical performance appraisal based on our risk index and set benchmarks. This is an ambitious goal that forms part of a national agenda of the people of the republic of Trinidad and Tobago.
Allan Stewart,
Director,
TEMA

 Emergency Information Management
Emergency Information Management is achieved by the use of the WEBeoc.  A web based information management tool which enables personnel to lodge information on incidents and orreports. This system is  also utilized to store information on the island Special Needs population. Information stored on the WEBeoc  is extremely confidential and as such access to the system is highly restricted.  The Webeoc replaced the EM2000however the EM2000 remains active .
Both software offer the ability of Incident recording; situation reports; Damage Assessment & Needs Analysis; message tracking & resource management among other things.
AMP Shelter
The use of an Advanced Medical Post (AMP) during a Mass casualty event is a requirement. The 19'x35' AMP shelter is insulated from the sun's ultra violet rays and is easily mobilized by a trailer that is outfitted with ASL, BSL, and Trauma Emergency Medical Kits. It is a Generator powered device, has a measurement of 500 gallon water storage and purifications capability, emergency lighting, and can be use as a Portable Isolation Contamination System.
Advance Medical Post Trailers:
Mobile Command Post Trailer
Public Information and Education / website
TEMA continues to promote and foster a growing healthy relationship with the local media. Disaster preparedness advertisements can be heard and seen on the electronic media on a daily basis.
This is augmented by printed material which is distributed to the public and our website, http://www.tema365.com which provides the cyber population with disaster related information and links online the internet.
Transportation
TEMA's Prado SUV is equipped with a satellite communication dish which is computer operated; VHF two-way radio communication; GPS instrument; 12 volt jumpstart power pack; 3 million candle lite spot light, torch; fire extinguisher; inverter etc.
Satellite Truck
Mobile Fleet
TEMA's Mazda 4X4 is outfitted with first aid kit; 2 Inverters; Power Winch; roll bar Spotlights; 100' rope; Global Positioning System (GPS); portable Spot Lamps; VHF two-way radio communications; mobile laptop stand.
EMERGENCY SUPPLIES & STORAGE
Cots, chainsaws, generators, lantern, plastic, axe, pickaxes, torches, batteries, lighted helmets, emergency medical supplies, rope, tarpaulins, sleeping mats & bags, bottle water, soak-a-bag, ply, cutlasses etc, makes up our store house at the Shaw Park location. More Details…
TEMA Installed A Digital Monochrome Sign on Port Authority Compound:
TEMA has obtained permission from the Port Authority of Trinidad and Tobago to erect its Digital Monochrome Sign at the Port Authority compound, Scarborough, Tobago. This is another initiative from us at TEMA since we aim at continuously disseminating information relative to Disaster Preparedness.
TEMA Community Early Warning System
TEMA began work on phase 1 of its Multi Hazard Community Early Warning System on the 8th of January 2008. The American Signal Corporation (Compulert) designed system will provide alerts and warning to communities remotely via radio messages and siren tones. TSUNAMI WARNING, HURRICANE / STORM WARNING, and SEVERE WEATHER messages, can be send remotely from in the field or from the Tobago Emergency Operations Centre to the southwest communities of Tobago that are at risk to these hazards. More Details
Emergency Inflatable Prism Light:
The Prism Light is a unique, inflatable, portable light that can be set up in a few minutes to illuminate a large area. This light is a broad based light covering a wide illumination path, rather than just a standard directional light that must be positioned and adjusted and will cover only a small specific area.
The Prism Inflatable Light System has many applications: at roadsides or other emergencies for use by first responders (Fire Service, Police, etc), power outages, civil protection, sports and entertainment events, field Hospitals, and many other unique applications.
The Tobago CERT has secured three (3) of these fifteen (15) feet Inflatable Prism Lights with the aim of improving our efforts as a team, to operate under challenging lighting conditions as it becomes necessary to execute our duties.
Details of the (EIL) System:
The Emergency Inflatable Light has a lighting power of (400W/1000W equivalent to 42,000/80,000 lm) of brightness. It reaches a height of 4.5 meters (15 feet) from ground level, without using a metallic structure, in order to provide illumination over a vast area of 3,000 -10,000 sq m (3,600 to12,000 sq yards).
A series of axial fans constantly inflates air into the supporting structure generating pressure to guarantee the necessary stability to the system and bring the light source up to the best operative level. The structure is enlarged vertically to operate even in narrow spaces. Ground anchorage of the structure by guy ropes allows the system to operate even with wind gusts up to 40 km per hour (25 mph).
Setup and Testing of Portable Isolation and Containment System (PICS)
TEMA acquired a Portable Isolation and Containment System. This acquisition further expands the agency's response capacity on the island.
Should the island ever become threatened by infectious diseases, this easily deployable system creates the capacity for containment, thus reducing the risks of exposure to residents. More details.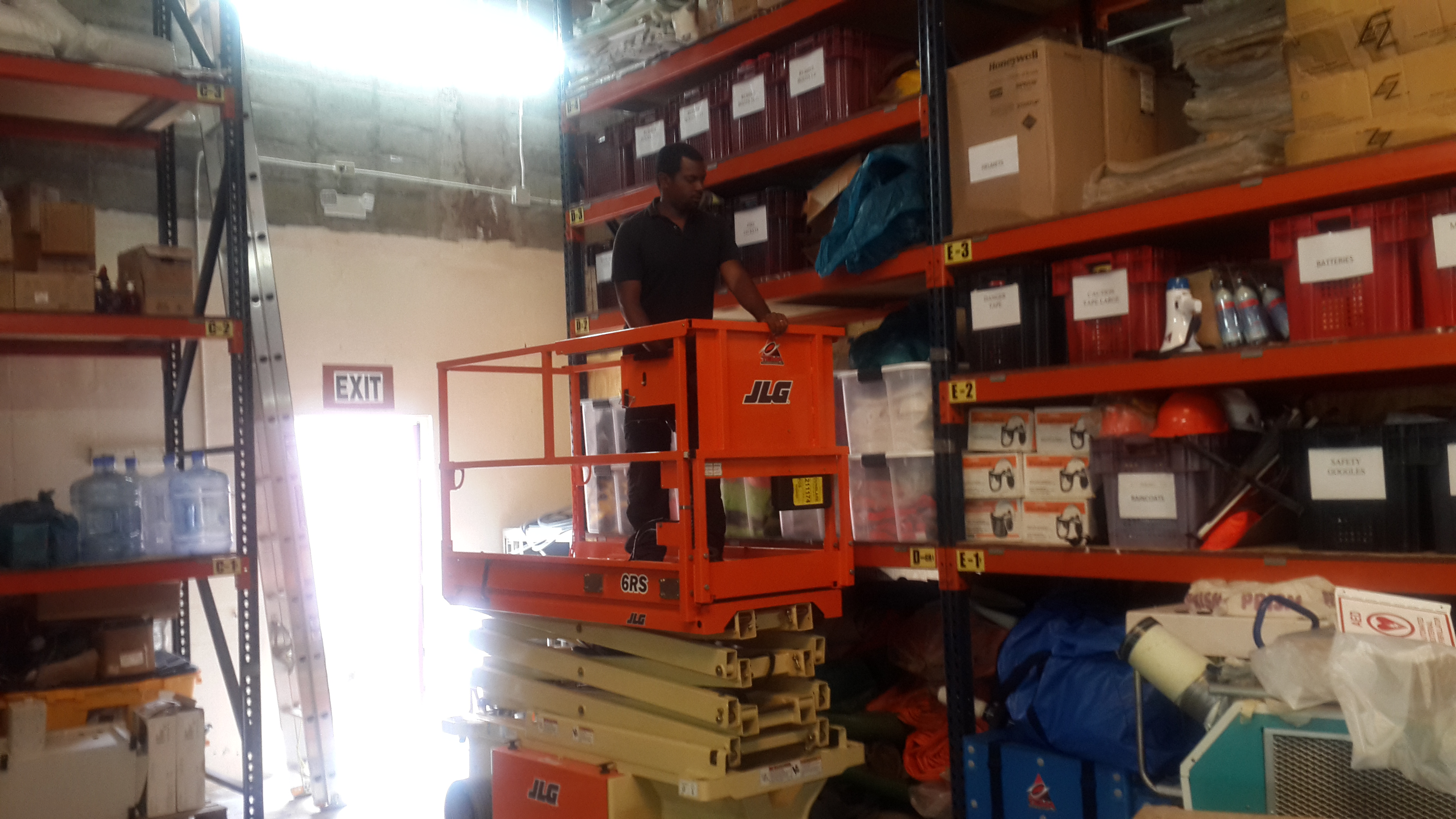 WAREHOUSE
The Tobago Emergency Management Agency Warehouse is located at the Tobago Cold Storage and Warehouse Facility (TCOSWAF), compound at Shaw Park Tobago.
The TEMA Warehouse is used to store Community Emergency Response Team supplies and equipment as well as Emergency Supplies such as, Emergency Kits, bottled water, cots and much more. The expansion of the Warehouse came into effect following the 2004 Hurricane Ivan. This was necessary to house supplies donated from the Ministry of Local Government in relief efforts. Items in the Warehouse are purchased by the Tobago House of Assembly and donated by supportive organisations.
Our Way Forward: The new proposed site for the new and improved Warehouse is situated at Signal Hill due to begin construction in March 2015.
TEOC
The Tobago Emergency Operations Center (TEOC) located at Fairfield Complex Bacolet Street, Scarborough, Tobago is furnished with ad hoc emergency supplies and resources.
The facility is supported by the following:
ACCU weather stations
This provides the EOC with localized weather information including barometer pressure; wind speeds and directions; temperatures and software data recording.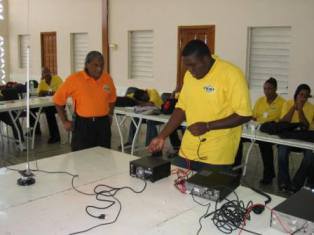 Emergency Standby Power:
During the loss of electricity the Tobago Emergency Operation Centre (TEOC) is powered by a 75 kilo watt FG Furgusson Attenuated Generator and complimented by an ATS with 2728 litres of diesel storage capacity.
The system is self tested every seven (7) days with a 30min auto run; maintenance is conducted once a month by contractor or the technicians of the Division of Infrastructure and Public Utilities (DIPU).
Emergency Water Supply:
The Tobago Emergency Operation Center (TEOC) is supported by 4000 gallons of water. This is maintained by the Division of Infrastructure and Public Utilities (DIPU) and is supervised by the Logistics Section Chief.
Shelter Management:
Our 79 shelters across the country are clearly marked for easy identification. Of these communities, six have established the necessary infrastructure and organizational structure, and have received Community Disaster Preparedness Kits. They are also outfitted with cots, blankets, first aid kits, forks, shovels, pickaxes, lanterns, generators, chainsaws, tarpaulins and battery operated radio.
Tobago Community Emergency Response Team (CERT):
The Community Emergency Response Team (CERT) is responsible for the response in the event of a disaster and or emergency. Technicians are highly trained in various areas. The Tobago Community Emergency Response Team was established in the year 2005. The establishment of CERT came from the need to have trained and certified personnel responding in a timely,efficient and reliable manner to save lives and property in the event of an emergency or disaster in the rural communities of Tobago. More Details
CERT Programme:
The Community Emergency Response Team programme is an initiative which provides communities with an immediate response during times of emergencies or disasters. The objective is to have trained teams who are multi skilled in the area of: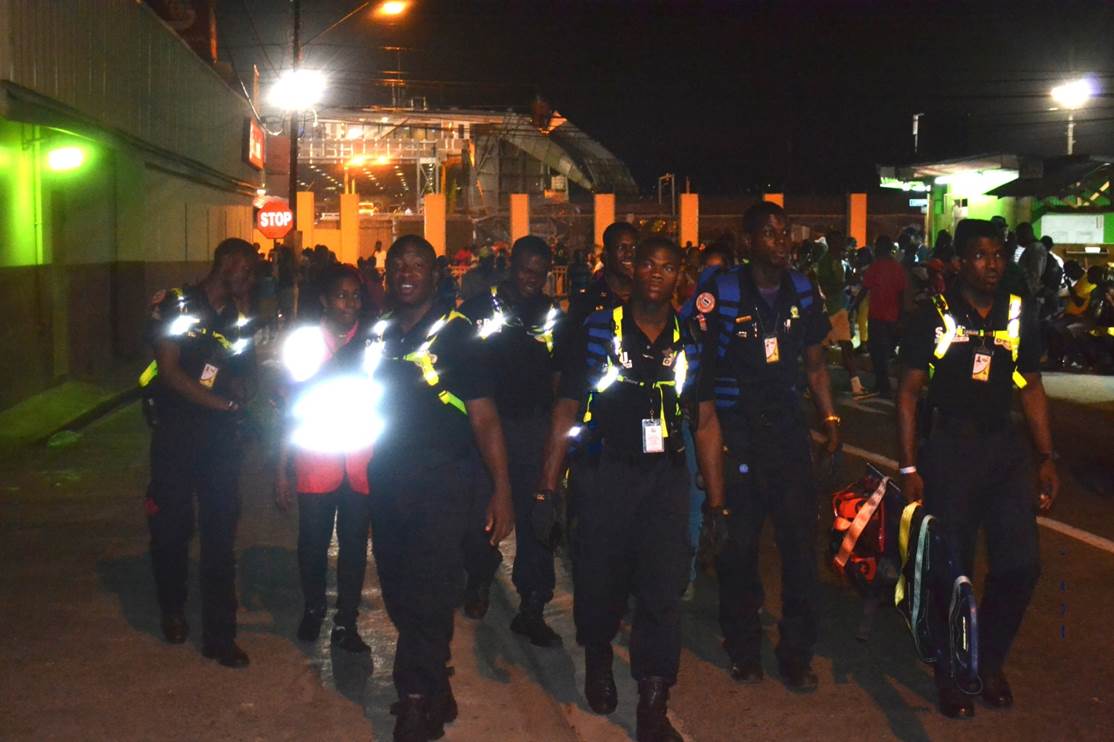 Two way Radio Communications
Search & Rescue (Land)
Water Rescue
Basic Cardiac Life Support
Fire Suppression
High Angle Rescue
Emergency Medical Services
Rope Technician
Light Tool and Equipment Training
Basic Disaster Management Training
Mass Casualty Management
Oil Spill Response
Hazmat
These communities will be outfitted with the necessary tools, emergency supplies and equipment; these will be embedded in the communities and will support first responders during any emergency event.
Fill out the form below to volunteer at TEMA.
Fields marked with an asterix * are required
VHF repeaters
The principle of the application of these two repeaters is as such:-
170.300MHz a repeater donated by the Telecommunication Services of Trinidad and Tobago (TSTT) is located at French fort.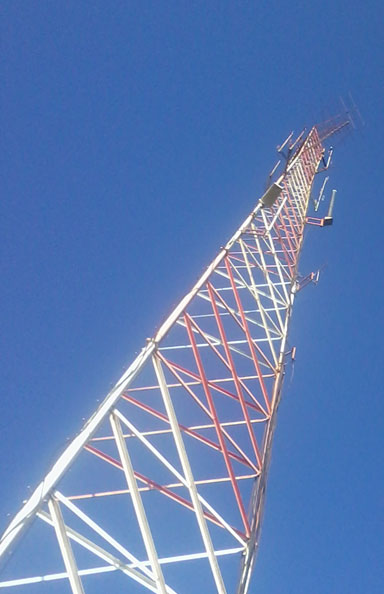 The 152.180 MHz is located at Flag Staff Hill, Charlotteville and is aided by a link radio which enables both repeaters to speak to each other. This application provides a wider area network coverage from Charlotteville to Crown Point.
VHF Radio Network
This network is supported by 104 Units, also at Flagstaff is a VHF Marine Repeater for #63 Channel. This repeater was recently installed to aid fisher folks around the island.
.3 PRO 5100 Motorola VHF Base/ Mobile Radios
3 PRO 5150 Motorola VHF Handheld Radios
9 Marine VHF Radios
50 ICOMM VHF Base Radios
80 ICOM VHF Handheld Radios
1 YAESU FT 847 all mode Transceiver Base Station
1 Motorola Desk Dispatch Radio Phone
10 Motorola UHF Talk about Hand Held
4 Communal Chargers
3 FURUNO VHF Marine Radios
3 FURUNO HF Radios
1 YAESU VHF Mobile Base Station
12 INTRINSIC Radios 1-C M88 VHF Marine Transceivers.
12 1-C M88 VHF Marine Transceivers
SATELLITE COMMUNICATIONS
Our broadband capability allows us to stream videos from incident sites to the EOC; provides data browsing on the EM/2000 software from virtually any part of the world and the ability of Voice Over Internet Protocol, which is independent of the Telecommunications Services of Trinidad and Tobago. This infrastructure is enabled by both fixed and mobile dishes.
satellite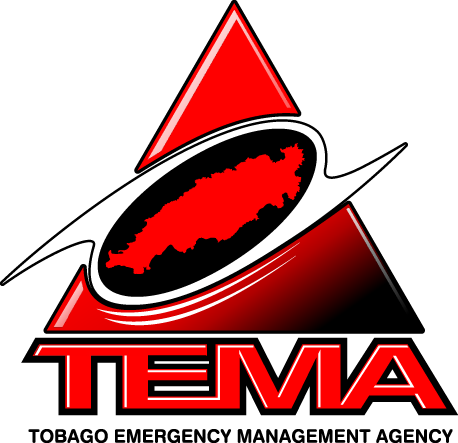 The Tobago Emergency Management Agency was first established as the National Emergency Management Agency, in accordance with the Tobago House of Assembly, Executive Council Minute No.64 of March 09, 1998. By the directive given to TEMA along with the support of the National Disaster Management System, the island of Tobago would benefit from a comprehensive disaster management approach, focused on prevention, preparation and mitigation against disasters, as well as, emergency response, rehabilitation and recovery form disaster events.
In the year, 2005, the cabinet of the Government of Trinidad and Tobago established the Office of Disaster Preparedness and Management (ODPM) with the purported functions being to manage and co-ordinate emergency activities in the country. This body however does not function independently but as a division of the Ministry of National Security.
While the formation of the ODPM made the name NEMA Tobago extraneous, since it was no longer a national entity; NEMA Tobago remained and continued its with its function , operationng out of the Office of the Chief Secretary of the Tobago House of Assembly.
After careful consideration and much deliberation, the Executive Council of the Tobago House of Assembly, by Executive Council Minute No. 722 of October 2008 decided on a name change for NEMA, which would more accurately define the jurisdiction of the agency. The new name given is the Tobago Emergency Management Agency.
[tab title="About TEMA "]
The role of the Tobago Emergency Management Agency is to coordinate a network of agencies and individuals across the island of Tobago to direct their efforts to maximum preservation of life and the protection of property in times of disaster.
The Agency operates with the Core Values of Accountability, Leadership, Integrity, Teamwork and Empathy.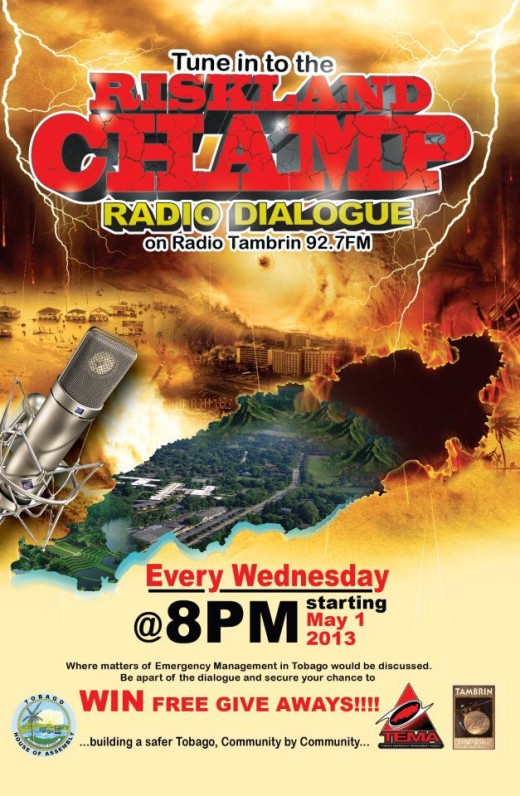 TEMA's Strategic Plan- The way Forward:
TEMA has developed a strategic plan frame-work for 2011- 2013 with a vision that would place TEMA as the astute leader in the region, in Comprehensive Disaster Management, among its partners. This plan was developed with an understanding of contemporary practices, an appreciation for the past and a vision for the future. The application of this plan will ensure that the agency will become more flexible and be readily able to adapt to new situations, capitalize in opportunities and quickly adjust to changing environments.
CORE VALUES: Empathy, Leadership, Integrity, Teamwork and Accountability
GUIDING PRINCIPLES: Confidentiality, Commitment, Communication, Results Oriented and Preparation.
MISSION: To co-ordinate a network of agencies and individuals within the island of Tobago to direct their efforts to the maximum preservation of life and the protection of property in times of disaster.
VISION: To be the premiere disaster management agency in the region, embracing the dynamism of modern comprehensive risk management, ensuring inclusion of every sector
State of Readiness
The continuous training of staff and emergency personnel
Testing of written emergency plans, and
Complimenting of the committed human resource with the necessary tools or equipment and infrastructure to undertake the task of modern disaster management here in Tobago.
Emergency Management involves numerous agencies from the public and private sector and non-profit organizations. The Public Sector includes Emergency Managers and various agencies on the island including:
Law Enforcement agencies under the Ministry of National Security such as the Trinidad and Tobago Police, Trinidad and Tobago Regiment & Trinidad and Tobago Coast Guard , The Trinidad and Tobago Fire Service.
Public Utilities- Trinidad and Tobago Electricity Commission, Telecommunication Service of Trinidad and Tobago and the Water and Sewage Authority.
Private Sector- the Chamber of Commerce, Trinidad and Tobago Hotel and Tourism Association (TTHTA), Airlines, Insurance Agencies
Other Agencies- Meteorological Services (M.E.T) and Community Based Organizations.
Non-Governmental Organizations- Trinidad and Tobago Red Cross Society, Trinidad and Tobago Amateur Radio Society (TTARS), Radio Emergency Associated Communication Team (REACT), Adventist Disaster Relief Agency (A.D.R.A), the Salvation Army and other religious bodies
Divisions of the Tobago House of Assembly- Division of Agriculture, Marine Affairs, Marketing and the Environment (D.A.M.M.E), Division of Infrastructure and Public Utilities (D.I.P.U), Division of Health and Social Services (D.H.S.S), The Environmental Management Authority (E.M.A), The Emergency Medical Services (E.M.S), Tobago Regional Health Authority(T.R.H.A)