HURRICANE PREPAREDNESS TIPS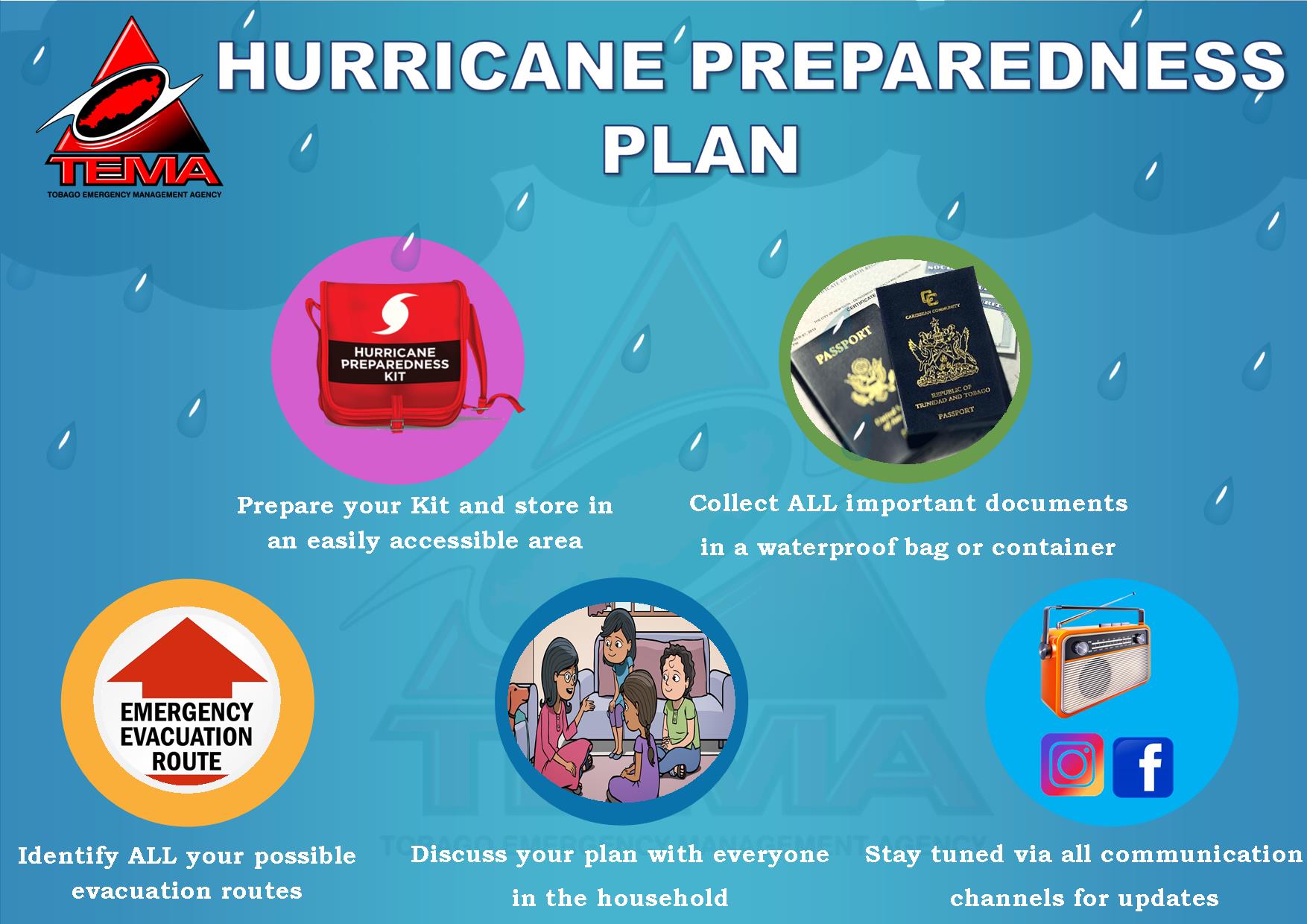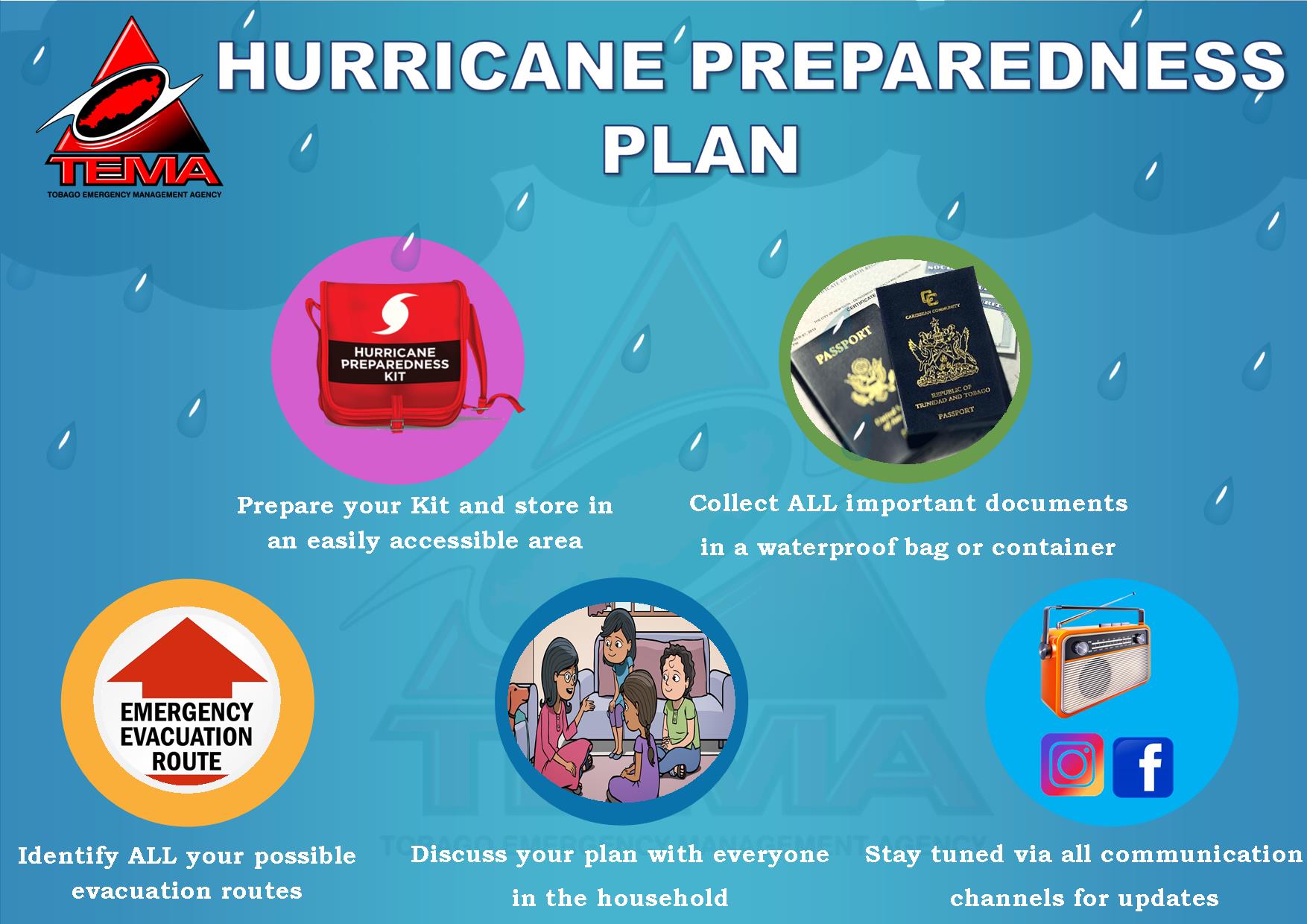 Hurricane Season is upon us and it is important that we are prepared. Everyone is responsible for planning and protecting yourself, family and facilities.
Therefore, we at TEMA have provided a TEMA'S Hurricane Preparedness Plan which provides some simple tips to support your preparedness efforts.
Remember: Disasters don't plan ahead, but we can do it together.
Tips for Hurricane Preparedness
Stock a basic emergency kit with emergency supplies such as extra non perishable food items, water and a first aid kit.
Clear clogged drains, gutters and downspouts to prevent the accumulation of debris, which can disrupt the free flow of water.
Ensure all important documents are stored in a plastic bag or zip lock bag. It may be wise to have those documents scanned and stored on a flash drive.
Take photographs of your valuables for insurance purposes
Stay alert and monitor weather updates from official sources, such as the Meteorological Service, and the Office of Disaster Preparedness and Management.
Establish a family communications plan – this simply means to designate two muster points where the family will meet in the event of an emergency, both in and outside the community. It is imperative, because often times post disaster, the network goes down and it becomes impossible for families to make contact via phone.
Remember preparation and planning will make a significant difference in being safe.